Refrigerator Repair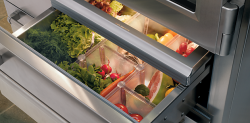 Refrigerator malfunctions are frustrating and inconvenient. Not only will you not be able to safely keep fresh food and beverages until the problem is resolved, you can potentially lose all of the items you're currently storing to spoilage. For fast, reliable refrigerator repair in Harrisburg, turn to the pros at Sarcon, LLC.
Our residential refrigeration repair team is fully licensed and insured for your protection and peace of mind. We're also certified by the EPA to handle hazardous refrigerants, so you can be sure your refrigerator repairs will be carried out properly and safely. We'll provide you with accurate and effective refrigerators repair with a fast turnaround, so you can get back to business as usual in your kitchen. Call now to learn more!
Sarcon, LLC, is able to provide refrigeration repairs for a wide array of brands and models. Call in our experts for GE refrigerator repair, Maytag refrigerator repair, and more. Whatever make you own, we're available to resolve issues including:
Failure to cool adequately
Overcooling
Failure to turn on at all
Frequent cycling
Unusual noises or odors
Leaks
Door gasket issues
And more!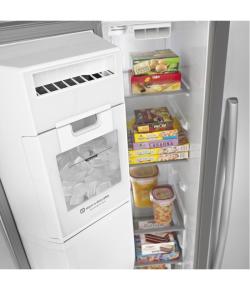 We prioritize efficient workmanship because we don't want you to be without a working fridge any longer than necessary. At the same time, we care about the quality of our refrigerator repair services. We'll never cut corners just to get the task done more quickly. You can count on Sarcon for refrigeration repair that is both speedy and effective.
90-Day Warranties for Refrigerator Repairs
Have you ever hired a company for refrigeration repairs, only to have your issue recur within days or weeks of the initial fix? At Sarcon, we'll do our utmost to keep that from happening. On the off chance that it does, however, you'll be pleased to know that we stand behind all of our refridgerator repair services with a 90-day warranty that covers both parts and labor. You can feel completely at ease putting your refrigerators repair needs in our capable hands.
For more info on what sets Sarcon, LLC, apart from other local businesses offering refrigerator repair service, call or e-mail our team today! We'll tell you more about our qualifications, our service offerings, and our reasonable rates. Since 2010, we've been proud to provide GE refrigerator repair and more to Harrisburg residents, and we're ready to meet your needs. 
Refrigeration Repair
Refridgerator Repair
Refrigerators Repair