Oven Repair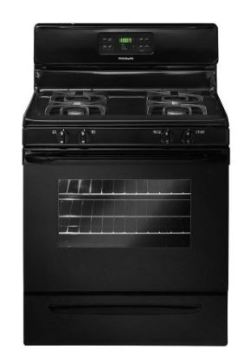 Are you having a problem with your oven, stove, or other cooking appliance at home? Call in the oven repair pros at Sarcon, LLC. We're an oven and stove repair company serving the greater Harrisburg area, and we're standing by to provide the top-notch oven repair service you need. You can count on us for quality workmanship with a fast turnaround. We'll repair the oven or other malfunctioning appliance in your home promptly and properly, and we intend for our repairs to last. We even offer a 90-day warranty that covers oven, stove, and range repair parts and our technicians' labor. If you're looking for some of the best oven repair service in town, don't call anyone else!
There are a variety of reasons why you might seek out professional oven repair. Perhaps your oven isn't heating to the appropriate temperature, or is cooking incorrectly. Maybe you have a stove burner that won't light. Whatever the case, when you hire us to repair an oven, range, or cooktop in your home, you can expect us to accurately diagnose the root cause of your issue and take immediate and effective steps to resolve it.
Depending on the problems you're having, you might need repair or replacement of the:
Heating element
Door gasket
Gas pilot lights and ignition system
Oven thermostat
Fuses
Or other components
As Harrisburg's reliable oven and stove repair company, Sarcon, LLC, will work hard to meet your needs and ensure your satisfaction. We're fully licensed and insured for all of the oven, stove, and range repair services we provide. We're extremely knowledgeable about the various makes and models on the market, so you can call us for GE oven repair, Whirlpool oven repair, and more. Additionally, we provide both electric and gas oven repair. You can feel completely at ease putting your valuable cooking unit in our capable hands.
Affordable Range & Oven Repair
In addition to providing our customers with skilled craftsmanship and fast response times, Sarcon cares about keeping our prices reasonable and competitive. Whether you need cooktop repair or gas range repair, we'll charge you a fee that's honest, fair, and among the lowest you'll find in all of Harrisburg and the surrounding area. We want to make you a happy customer, and we understand that means giving you quality service at a great price.
For more information about what Sarcon, LLC, can do for you, call or e-mail us today! In addition to oven and cooktop repair, we're pleased to provide cooking appliance installations—and we'll haul away your old unit as part of the install service. Whatever leads you to contact us, you can be sure we'll work hard on your behalf. We look forward to hearing from you! 
Range Repair
Electric Oven Repair
Oven Repair Service