LG Washer Repair
It can be risky trusting your LG washer repair to just any appliance company. That's why, in Harrisburg and beyond, Sarcon, LLC, is your best bet for LG washing machine service. Since starting our business in 2010, we've worked extensively on this popular brand, learning the right ways to carry out LG washer repair for the most effective results. We'll put quality workmanship first when it comes to LG repair service for your home. In fact, we're the company to call for all types of LG appliance repairs, not just washers. To take advantage of our in-depth knowledge and fast turnarounds for LG washing machine repair and more, contact us today!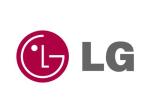 When you hire our qualified technicians to repair LG washer issues, you can feel confident you've chosen well. Not only is our appliance repair company fully licensed and insured, but we have years of hands-on experience dealing with LG washer problems. Whether you need LG washing machine repair for a unit that's leaking, failing to fill, not spinning, or just not getting your clothes clean, Sarcon, LLC, can help. We've fixed all of these LG washing machine problems before, as well as many others, and we're ready to fix them again for you and your home. In short, we have the knowledge and the parts to accurately address your LG washer repair needs and restore your unit to tip-top condition.
Budget-Friendly LG Washer Service

If your LG washing machine is broken or performing poorly, don't take unnecessary chances. Instead, leave LG washing machine service to the proven pros at Sarcon, LLC. In addition to our solid understanding of LG washing machine repair service, you can count on us for quick turnaround times and family-friendly prices. We're pleased to be your source in the Harrisburg area for affordable solutions to LG washing machine problems. When you need LG washer service, make your first call to us. Our caring technicians are here to help in any way we can.
Warranty Protection on LG Washer Repairs
Need another reason to choose Sarcon, LLC, for LG washer repairs? Don't forget about our 90-day warranties on parts and labor. They're included with all completed LG washing machine repairs, large or small. It's just one more benefit you get when you make us your choice for LG repair service in Harrisburg. Schedule your appointment today by phone or online. We can't wait to take care of you and your appliances!
LG Washer
Washer Repair Service
Washer Repair
Washer Repairs