LG Dryer Repair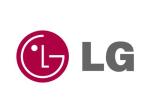 A dryer that can't do its job is no help to a busy household. If your malfunctioning unit happens to be an LG model, give us a call at Sarcon, LLC, as soon as possible. Our technicians understand what separates LG dryer repair from other kinds of dryer repair service. We have extensive firsthand experience with LG dryer repair, and we can make quick work of whatever it is that's ailing your residential appliance, from an LG dryer not heating to LG dryer belt replacement. Regardless of the issue, we're your reliable service provider for LG dryer repairs at prices that will make you smile. Reach us in the Harrisburg area today!
When your laundry routine is hampered by LG dryer problems, it can be tempting to take matters into your own hands. However, amateur LG dryer repair work is never a good idea. Thanks to Sarcon, LLC, you can have skilled professionals with years of know-how safely handling your LG dryer repair service. Plus, we pride ourselves on timely turnarounds and some of the lowest prices around, so you don't have to resort to do-it-yourself attempts at LG dryer service. Whether your LG dryer won't heat or it won't turn on, we can help. The same goes for all of the other LG models you have in your house, including fridges, washers, ovens, and more.
Gas and Electric LG Dryer Service

At Sarcon, LLC, we're available to provide both LG gas dryer repair and LG electric dryer repair. Our team is familiar with the full range of LG dryer problems, and we keep up with the brand's ever-evolving technology to continue to bring you and your home superior service and long-lasting results. You can depend on our dedicated technicians to pinpoint the trouble with your dryer and implement a cost-effective solution. We even stand behind our labor and quality parts with comprehensive 90-day warranties on LG dryer repairs.
Professional Results for LG Dryer Repairs
Why gamble with rookie mistakes when Sarcon, LLC, makes LG dryer repair service so easy and affordable? Instead of you risking personal injury or damage to your appliance, we can repair LG dryer concerns of virtually any size and scope, ensuring you get exceptional repair solutions that will get your laundry room back on track for the long term. Contact us today via phone or e-mail to learn more about our LG clothes dryer repair services in Harrisburg and beyond. Whether you're stuck with an LG dryer not heating or your dryer is getting too warm, our licensed and insured specialists have you covered!