Dryer Repair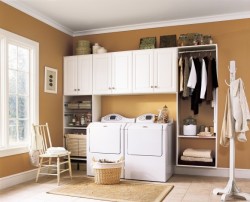 When your clothes dryer starts malfunctioning, it's time to call in a dryer repair professional. While you might be tempted to tackle dryer repairs yourself, it's generally wiser and safer to trust repairs to a specialist. In Harrisburg and the surrounding area, you can put your trust in Sarcon, LLC. We're a licensed and insured dryer repair service, and we've been meeting the region's washer/dryer repair needs since 2010. Whether your unit is not heating enough, overheating, or acting up in any other way, we've got you covered. We provide skilled and knowledgeable dryer repair services with a fast turnaround. We also offer some of the lowest prices in the area. Contact us now to learn more, and to schedule the dryer appliance repair you need!
Depending on the specific issues causing you to seek professional dryer repairs, you may need our technicians to repair or replace your unit's:
Thermostat
Door gasket
Door switch
Heating element
Electronic ignition
Timer
Drum bearing
Drum belt
Motor
Regardless of what's going on with your dryer, you can count on Sarcon, LLC, for expert workmanship. We provide dryer repair service for a wide array of makes and models, and we'll tailor your repairs to your appliance's specifications. We're experts at Samsung and LG repair service, and we offer both electric dryer repair and gas dryer repair. No matter how big or small your issue, we'll treat you and your dryer with professionalism and care.
Reasonable Rates for Dryer Repair
Have you been putting off necessary dryer appliance repair because you're worried about the cost? Sarcon is pleased to offer some of the best prices you'll find in the area for washer/dryer repair. Plus, we stand behind our dryer repair services for a full 90 days after our visit, which means you can count on not having to spend more if your problem recurs. In general, clothes dryer repair is much less expensive than purchasing a new, replacement model, and with Sarcon, LLC, on your side, you can be sure you're making a smart financial decision.
Schedule your appointment for clothes dryer repair now by contacting Sarcon's skilled technicians! We'll respond promptly, show up on time, and work efficiently until the job is done. We want to be your one-stop shop for washer and dryer repair in Harrisburg, which is why we put your satisfaction first.
Washer Dryer Repair
Clothes Dryer Repair