Appliance Repair Parts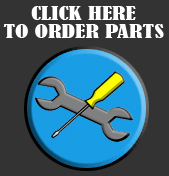 When you're stuck with appliance and HVAC problems, chances are it has something to do with broken or worn-out appliances parts. While that can delay your repairs with many appliance service companies, it's rarely an issue with Sarcon, LLC, and our thoroughly stocked online parts center. With one of the country's largest inventories of original replacement appliance repair parts and HVAC supplies, our online store has pretty much all of the home appliance parts you need to keep things running smoothly in your Harrisburg-area household. So instead of stressing over where to buy appliance parts, make your shopping easy with Sarcon, LLC. Contact our appliance parts company today!
Why Buy Appliance Parts Anywhere Else?
You'll save time and trouble by eliminating the searching and going directly to our 24/7 online appliances parts shop. Our extensive inventory includes:
Appliance repair parts—We're proud to offer an incomparable array of home appliance parts straight from the industry's major manufacturers. Here you'll have no problem finding the precise parts you need for refrigerator repairs, dishwasher repairs, dryer repairs, and more.
Appliance installation parts—In addition to small appliance parts for effective repair, we also carry a wide variety of home appliance parts and accessories for proper installation and use. Log on to our appliance parts company today for such essential items as water filters, water filtration systems, ice makers, range hoods, and even specialty cleaning products.
HVAC supplies and parts—Since we provide complete services in furnace and AC repair, we also offer brand-name HVAC parts and supplies in our convenient online catalog. Be sure to check here whenever you're looking for appliances parts for your heating and cooling equipment.
Parts for property maintenance—Look no further than Sarcon, LLC, and our Internet parts market for an abundance of property maintenance essentials for multifamily units. From electrical and plumbing supplies to HVAC components to kitchen and laundry appliance repair parts, it's all right here for you!
At Sarcon, LLC, we're happy to utilize our easy access to appliance repair parts as we take care of your residential appliance service needs. Or, feel free to shop our appliance parts company for your DIY projects around the house. Either way, we're your one-stop shop for home appliance parts and supplies.
All the Big Names in Appliance Parts
Whether you're dealing with a leaky washing machine or a furnace that won't heat, our online supply store is a fast and efficient way to buy appliance parts. We only sell original, first-quality appliance repair parts at Sarcon, LLC. That means you can count on us for components for most of today's leading manufacturers, including Maytag appliance parts, LG appliance parts, Bosch appliance parts, and many other top names too numerous to list. Plus, we keep our prices fair on appliances parts to minimize the cost of your home appliance repairs. Not only will you find a huge assortment of premium replacement parts readily available, but you'll never be overcharged for the appliances parts and supplies your property requires.
Simplify the way you buy appliance parts. To shop our online superstore of home appliance parts, contact Sarcon, LLC, today!
wholesale appliance parts
appliances repair parts
appliance parts and repair